Personal care might not be at the top of your priority list right now, with grim news dropping into our social feeds at an intimidating frequency. But let's not deny that maintaining a beauty regime and staying on top of nail care can bring a much-needed nugget of positivity into our day.
There's something gorgeously comforting about keeping ourselves feeling good in lockdown. Don't be a Dull David by making you nail care irrelevant at the moment! While Beautyfini is temporarily closed, you can still find ways to keep yourself looking and feeling good (or essentially, normal!) when stuck at home. When was the last time you treated yourself to a fabulous manicure? Okay, an at-home manicure may not look as good as a salon treatment from our talented technicians, but it could still make you feel like the superstar you are.
We've put together some top tips on how to keep up with your nail care at home, because we want to to help you feel amazing amid all this worldwide chaos!
TOP TIPS FOR NAIL CARE AT HOME FROM BEATYFINI NAIL SALON
CARE FOR THE CUTICLES
You might be savvy with how to nourish your skin and hair, but what about keeping your cuticles looking healthy? The first step of nail care is to start where you're nails begin: the cuticle. To keep your nails looking tidy use a cuticle stick to regularly push back the cuticle at the base of your nail. This is best done when the skin is soft, either straight after a bath or you can use a balm or cream. We may cut or trim the cuticle at Beautyfini, but don't do this at home! It can cause infection if not done properly, so leave that one to the professionals. And voila! Neat and tidy nail beds and can make your nails appear longer.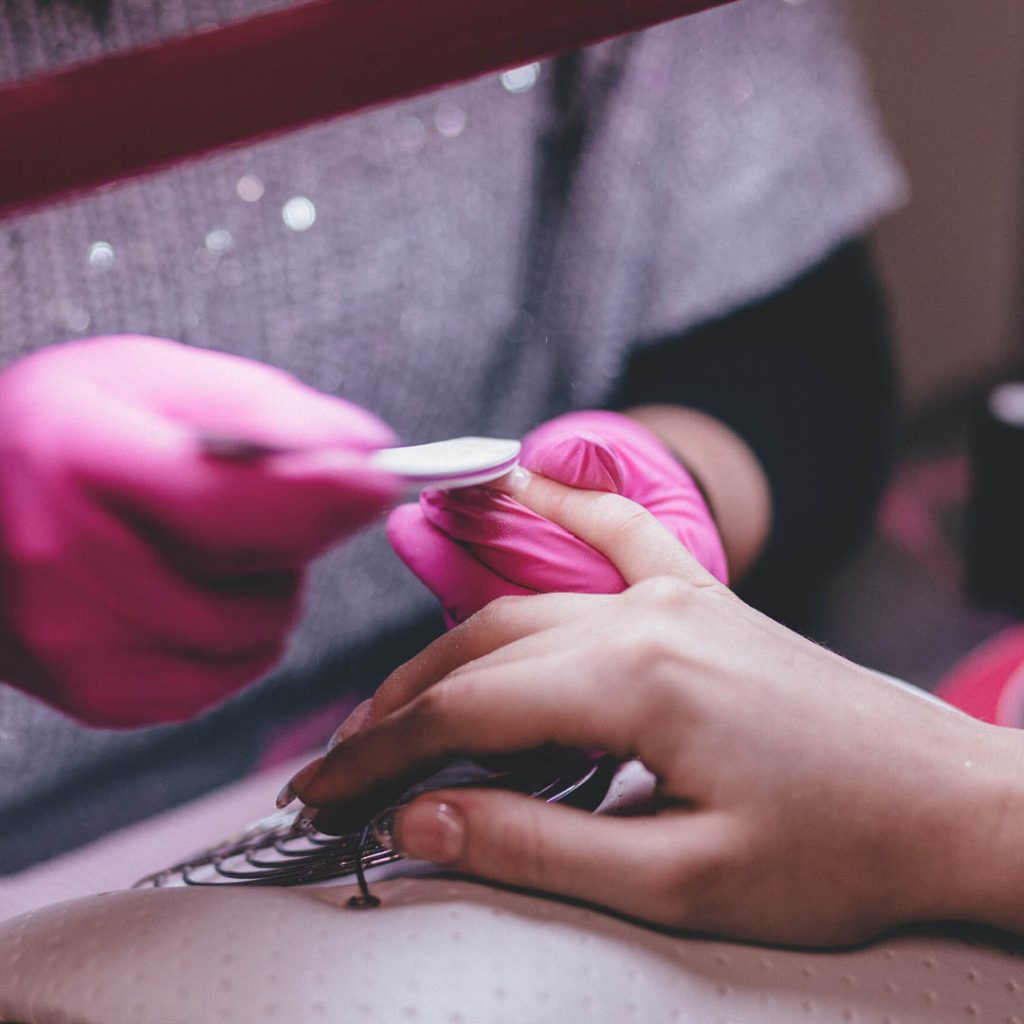 USE A NAIL FILE
A nail file is just a nail file, right? Believe it or not, all the professional nail care salons know that there's a method to the madness when it comes to filing your nails. If you start from one edge of the nail and file into the middle, and then the other edge and into the middle, it will give you a nice, even shape. By filing into the centre of each nail every time, you will achieve perfect symmetry.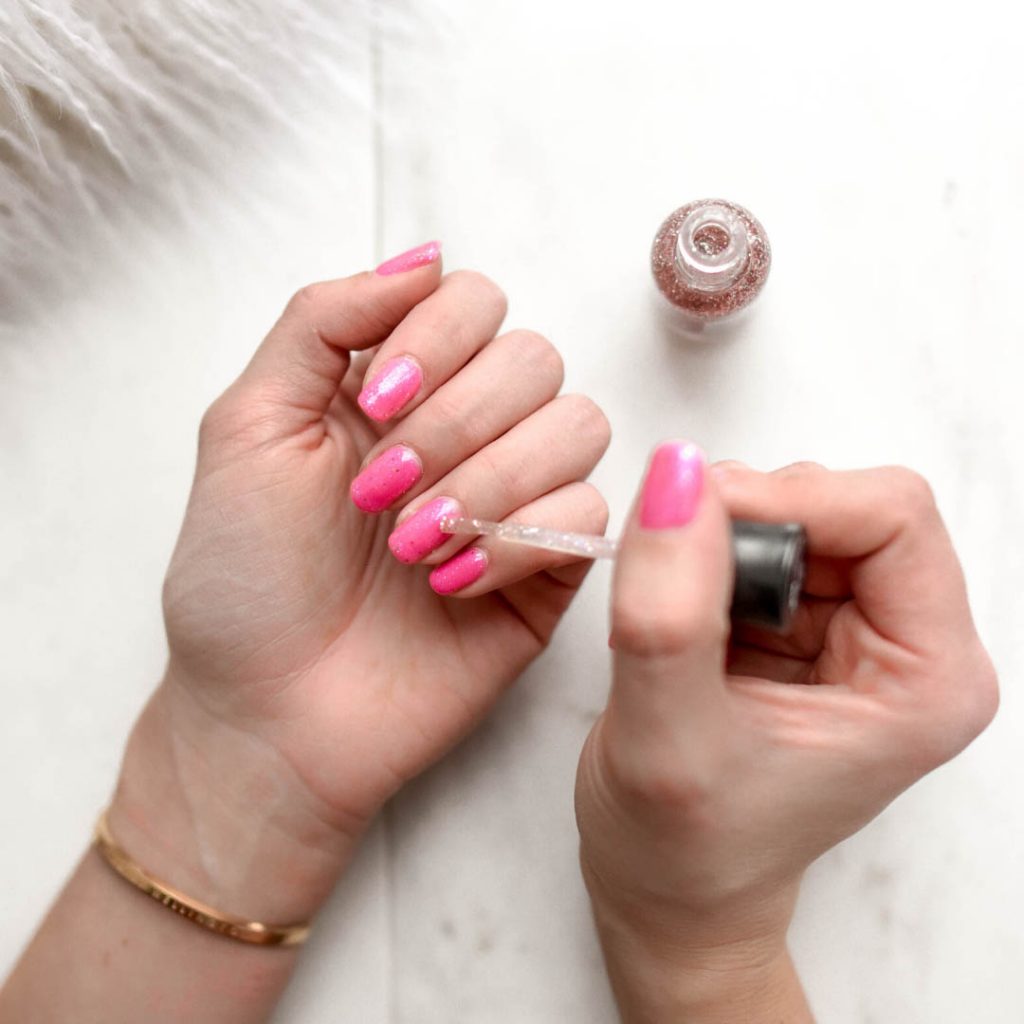 METICULOUS NAIL POLISH
The idea of painting your nails might bring back horrifying memories of varnish covered fingers from your teenage years. But a DIY manicure can work wonders for your mood. Start by swiping your dry nails with some varnish remover to soak up the natural oils. This helps the varnish sit better on the surface of the nail. Apply a base coat to protect and help the varnish last longer. When applying colour, two to three coats will ensure a solid pigment and help it last longer. Leaving a small gap between the cuticle and the varnish will help prevent any painted fingers! Always finish your colour with a protective topcoat to avoid chips and seal your polish. Sit back and admire your work.
MOISTURISE
Personal care isn't just about nails. Taking care of your hands will enhance the look of your nails, keep your cuticles healthy and make it easy to maintain your regular nail care. Apply a moisturiser or oil to your hands a few times a day to keep them feeling silky smooth. Plus, with all that extra hand washing we're bound to have thirsty skin! So, go on, give your hands a little bit of love.
REVIVE A GROWN OUT GEL MANICURE
It may have been weeks since you've been down to our nail salon in Canary Wharf and you may still have the remains of that outgrown gel manicure lurking on your fingers. This one comes with thanks to beauty blogger Olivia Smalley who shared a video on her Insta with an easy trick to cover up an outgrown manicure. First, take a file to the ends and try to maintain that salon-worthy shape. Then, and we love this genius nail care hack, paint the nail beds with glitter polish, blending it up to the nail. A few coats will do and it also helps to create a seal around the nail bed to prevent it from chipping. You'll have your weeks-old manicure sparkling like a diva in no time.
That's all for now, though we will keep racking our brains for our salon-worthy tips to keep feeling beautiful at home! We're also exploring ways to ensure your safety when coming in for treatments at Beautyfini once the lockdown is eased. Take care out there, beauties.