Award-winning Beautyfini salon is located in the heart of London – Canary Wharf. Our talented team of therapists provide a soothing place for you to sit back, settle and unwind while we work on giving you gorgeous nails and silky smooth skin. Qualified specialists in manicures, pedicures and nail extensions, we also pride ourselves on our exceptional eyebrow threading, waxing treatments and eyelash tinting. With high standards of hygiene, quality products and competitive pricing, why not pop in for a quick lunchtime pamper or post-work treat?
POPULAR BEAUTY TREATMENTS AT BEAUTYFINI
Strong, long lasting nails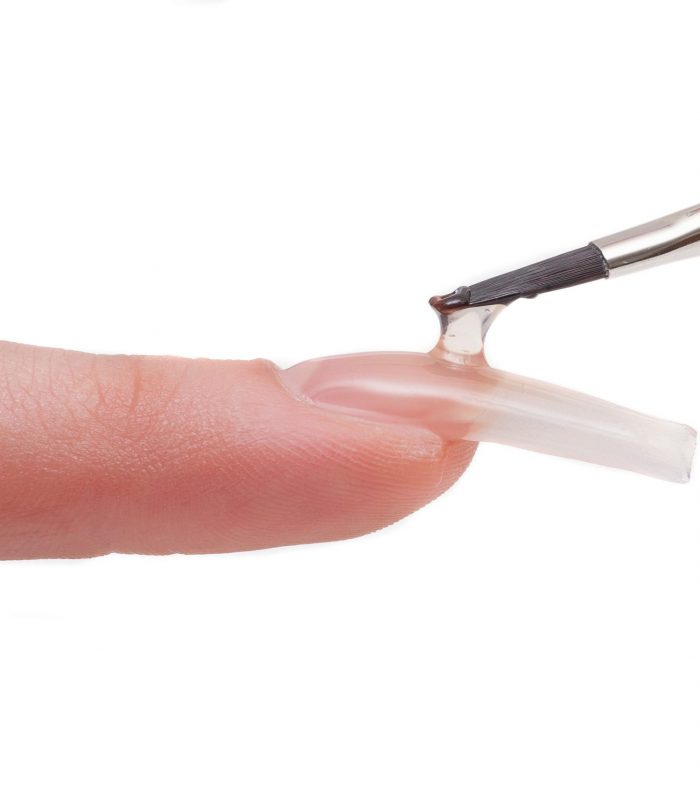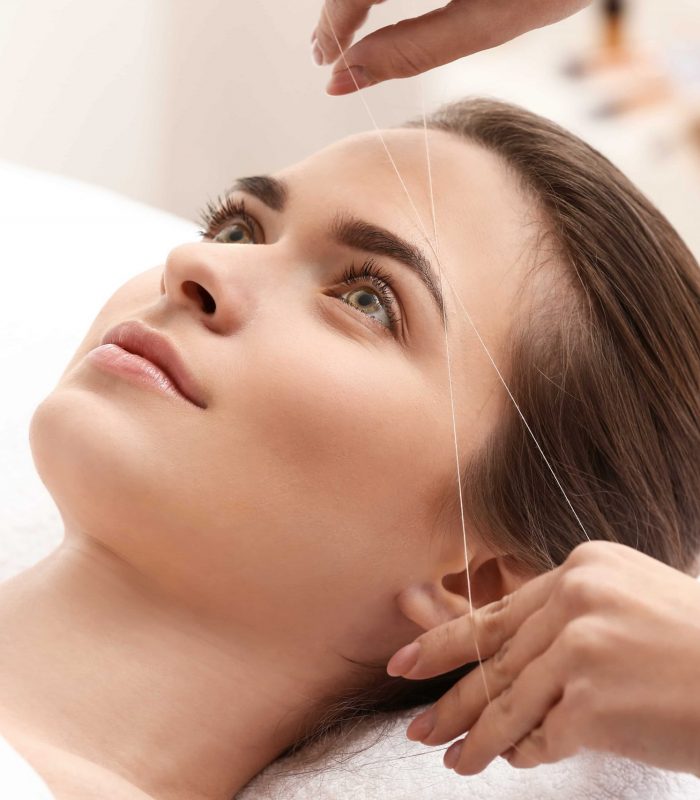 The perfect brow shape and more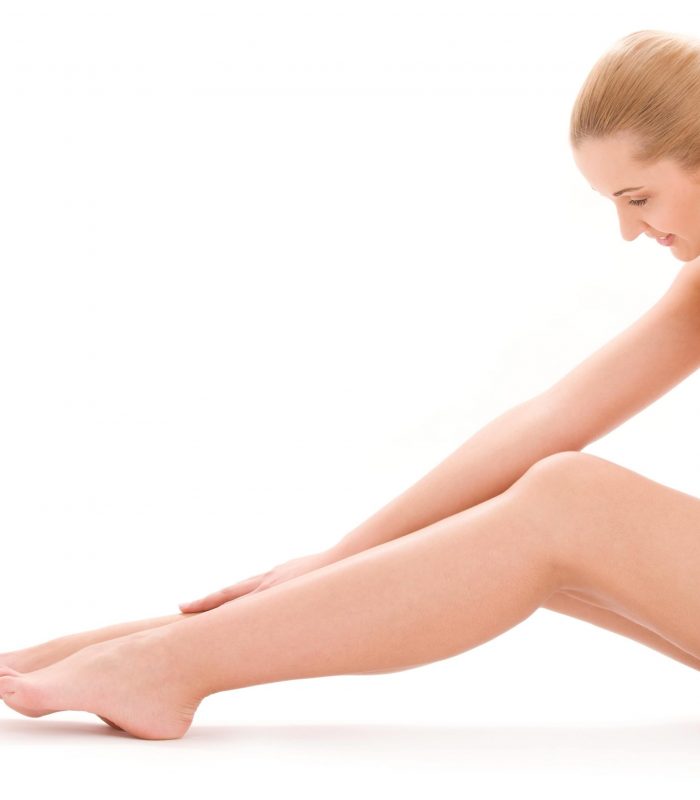 Silky smooth skin in no time
HYGIENE STANDARDS AT BEAUTYFINI
We have the highest standards of hygiene at Beautyfini. We also only use the highest quality beauty products that will maintain the natural health of your nails and skin as well as making them look and feel gorgeous.
Love for our beautiful loyal customers:
We love you and we make you feel as special as you are every time you visit our beauty salon. With our loyalty scheme you earn points every time you:
● Have a beauty treatment
● Buy a beauty product
● Leave a review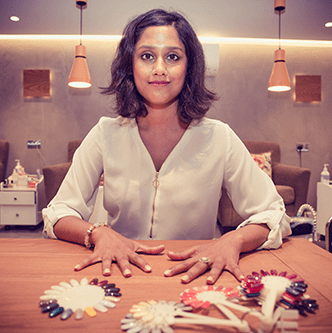 Tammana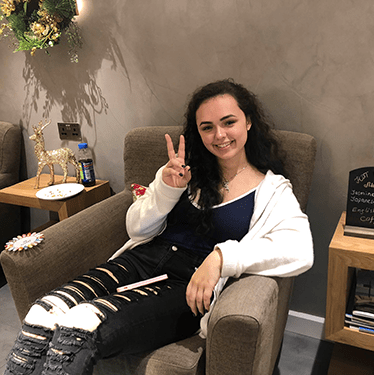 Ruby
Myles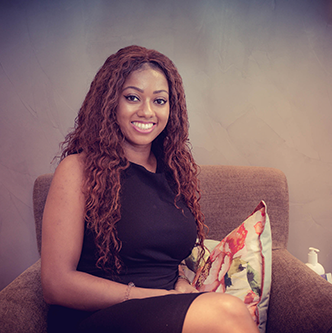 Janay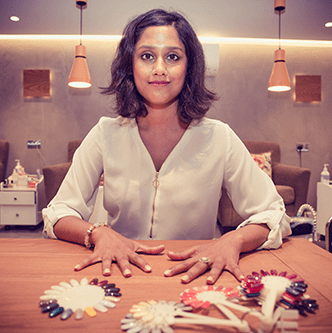 Tammana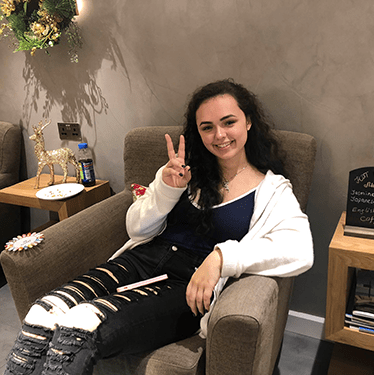 Ruby
Myles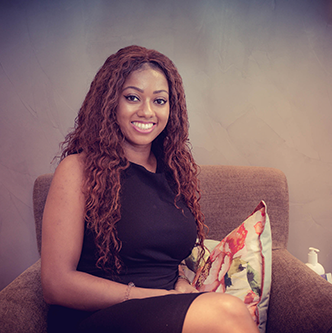 Janay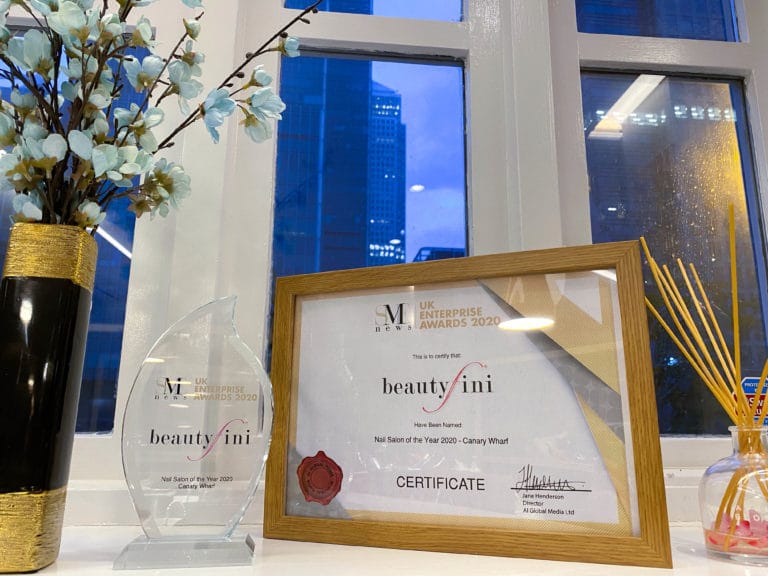 We're excited to announce that Beautyfini Canary Wharf has won Nail Salon of the Year at the UK Enterprise Awards 2020.
Pop into our award-winning Canary Wharf based-nail salon for the luxury pedicure of your dreams.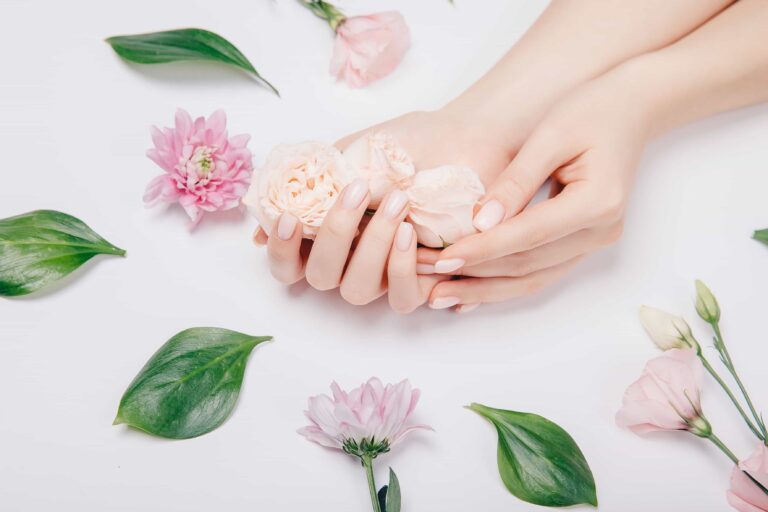 What's the beauty treatment you're most looking forward to booking in now lockdown has ended? I hear you – nails! Manicures, pedicures, you have to get those nails looking on point, and at-home manicures just don't cut it any more.
NO SHOW AND CANCELLATIONS POLICY
Please note that late cancelation & no-show make it impossible to reallocate your slot to another customer. If a cancellation is absolutely necessary you must inform us at least 24h before your appointment. Those who don't will be charged a fee and will be noted on our no-show list.
Our nail salon is based in the heart of Canary Wharf, London, close to all good public transport connections. To make a booking for one of our luxury beauty treatments please visit our beauty treatment pages to book online or call…
For general enquiries or to make a group booking of up to seven people, fill in the contact form below or drop us an email at hello@beautyfini.co.uk.
We strive to provide the highest standards and a beauty treatment you're happy with, but we accept that sometimes we might not get it right. If you want to let us know how to improve or issue a complaint, drop us an email at unhappy@beautyfini.co.uk and we'll endeavour to make it right for you.