From how to get the smoothest shave, to creating the perfect eyebrow shape
You may not have been able to make it to Beautyfini's nail salon recently, but there are still things you can do to keep your skin looking smooth and feeling at it's best. The first thing to note is, don't panic! When it comes to the wonderful world of hair removal, each type of technique has its pros and cons. With a few tips and the right tools, you can have beautifully smooth, (almost!) salon-looking skin in no time. And if not, hey, the Beautyfini beauty salon will be opening soon!
Our talented beauty therapists have put together a list of the best at-home hair removal treatments for you to try until we can open our doors again – soon! Very soon!
The best at-home hair removal treatments for the smoothest skin
How to get the best eyebrow shape at home
Nothing compares with threading when it comes to shaping eyebrows, but while times are uncertain or money may be tight, we wanted to give you some tips on how to tweeze your eyebrows and get a good shape.
Prepare the skin: Your hair follicles will be open after a long, hot shower, so it's a good time to pluck your eyebrows. It can be less painful.
The direction of pluck: Grab hairs at the base and pull in the direction of the hair growth.
Getting a good eyebrow shape: Follow the natural contours of your face. It can be tempting to over-pluck when you're just beginning your at-home beauty journey, but less is more when it comes to plucking. Use a long pencil or eyeliner stick to map out the line from the top of your nose to the start of your eyebrow, and the end of the brow to the edge of the nostril. Keeping to these lines will stop you from missing your natural eyebrow shape.
Cooldown: When you're happy with the shape, soothe your pores with a cooling aloe vera gel or cream to reduce any red marks.
How to wax at home
You don't need to be brave to wax at home, you just need the right waxing treatment products and tools on hand. Here are some top tips to help you get the best waxing results at home while our salon is closed:
Use the right products and tools: All you need for a safe wax at home is a stick, waxing strips and some decent wax. At the Beautyfini beauty salon, we use premium beauty products that maintain the natural health of your skin as well as making it look gorgeous. Lycon Precision Waxing is as pain-free as waxing can get! We use it in the salon because it's clean, painless and healthy for your skin, but if you can't afford a premium product, opt for one that's good for your skin and not full of any nasties.
Check the length of your hair: You ideally want around ¼ inch of hair growth, any less or more and things can become messy.
Prepare the skin: Clean skin gives the wax something to adhere to. A hot soapy shower is a good start and can soften the skin to reduce the pain.
Apply the wax: When the wax is ready, apply it in the direction of hair growth in two-inch sections. Let the wax settle for a few seconds before pulling it off against the grain.
Soothe the skin: Be kind to yourself. Once you've removed all the hairs and washed off the wax, soothe your skin with a balm to seal the follicles and remove any wax residue.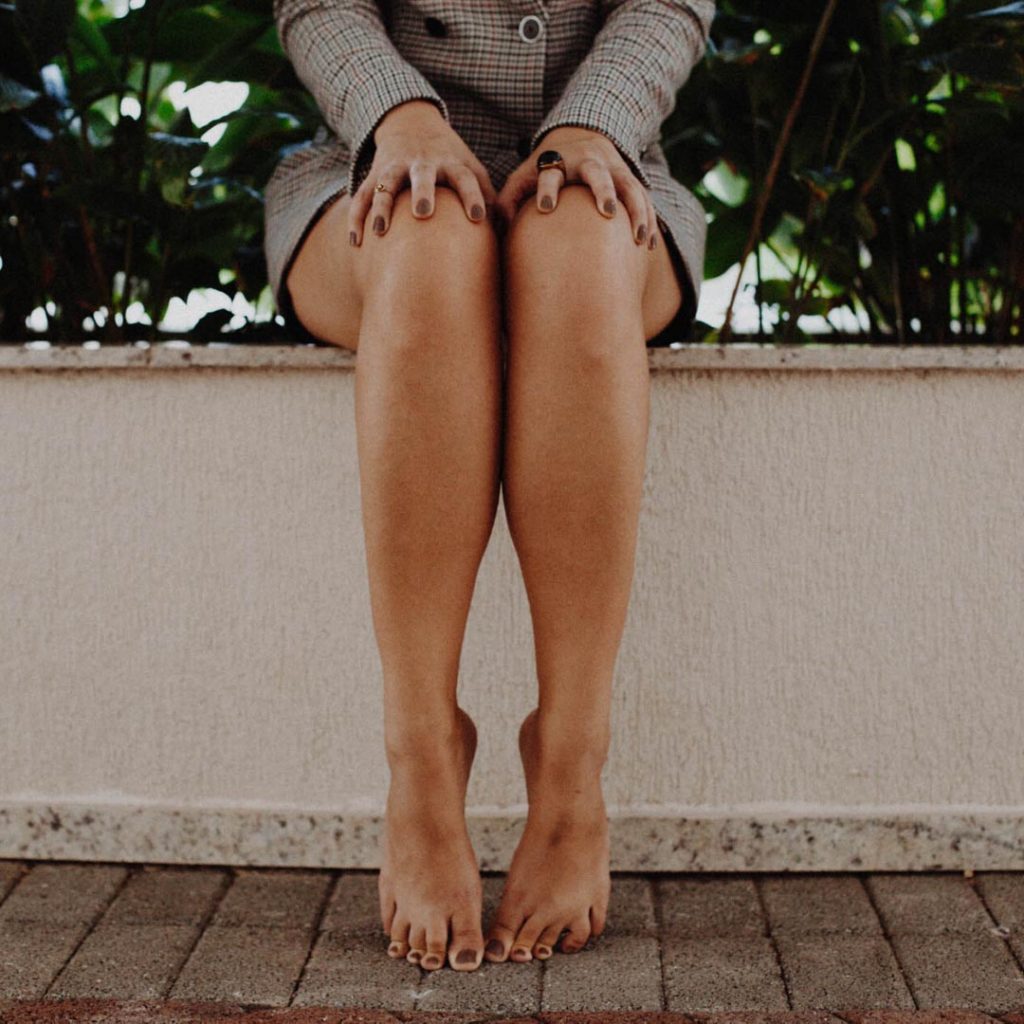 How to get the best shave at home
If waxing isn't your thing, you can still get smooth feeling skin with a good shave. The only downside is it doesn't last as long as a decent salon wax, but you can get good results fast with a shave.
Prepare the skin: Cleanse and exfoliate the skin to help remove any ingrown hairs and make the skin softer for a closer shave.
Go with the grain: Most people shave against the direction of hair growth, but by shaving with the grain you can avoid razor burn and the chances of ingrown hairs.
Go light and slow: Pressing too hard will irritate the skin. Instead, run the razor along slowly and smoothly. Give your skin the respect it deserves!
Keep your razor clean: Rinsing the blade between each stroke will give you smooth results and keep your skin looking amazing.
Be patient, my beauties, Beautyfini beauty salon will soon be re-open and our talented beauty therapists will be able to help you with all your hair removal needs! In the meantime, check out what we're doing to get the salon safe and ready for your return. Or if you're feeling brave, here are our top tips on how to do a manicure at home.